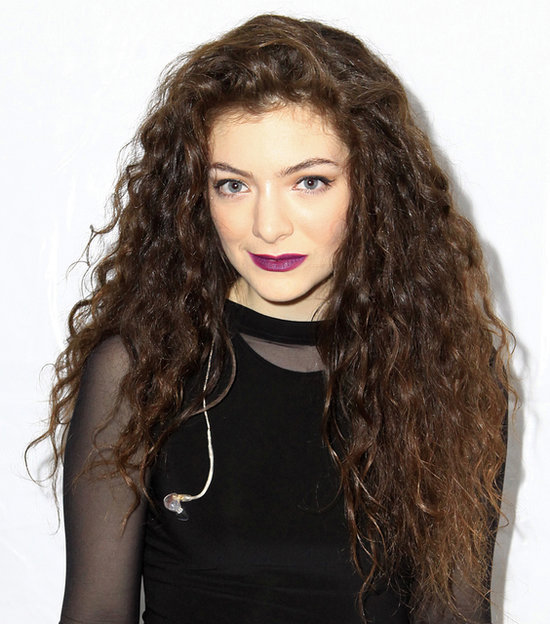 There's a lot to love about Lorde. Besides having one of the top songs in the country right now ("Royals"),
the 17-year-old crooner
from New Zealand has been nominated for four Grammy awards including artist of the year and song of the year. While her music résumé is stellar, we're giving her top honours to her beauty look. Lorde's mass of kinky curls have been the subject of many discussions, but we're also keen on her gothic-rocker makeup look. The pale face, flick of eyeliner, and vampy lipstick combo has become her signature style. And it makes her doll-like features pop on stage when she's performing.
Though Lorde pulls off that nearly black lipstick with ease, many women fear wearing ultra dark colours. But it's more wearable than you think — and is a great juxtaposition with a girlie party dress. You just need the right technique. "The best way to wear black lipstick is with dewy skin, a flushed cheek, and a natural eye," said Lijha Stewart, pro educator for Make Up For Ever. "Try wearing a purple-based lip pencil underneath your lipstick as a base colour." Stewart suggests Make Up For Ever's Aqua Lip in 13 Purple (not available in Australia), and we've got 10 more shades for you, below. Shop your favourites and make Lorde proud.