Check Out the Cleanser from Talika Cosmetics That's Just For Your Eyelashes!
What We're Sweet On: The Cleanser That's Just For Mascara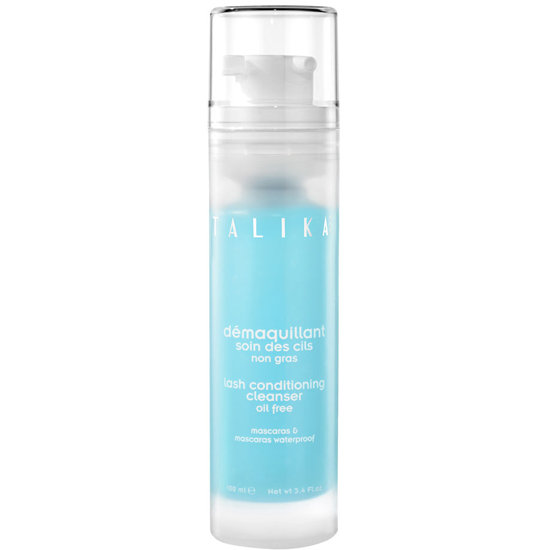 Leave it to the lash-obsessed people at Talika to formulate a makeup remover that's supposed to "feed" your fringes. Their new Oil Free Lash Conditioning Cleanser ($23.10) is an impressive blue gel that handily removes any mascara, even the waterproof variety. The directions suggest you pump cleanser onto a cotton pad and then swipe it across your lashes, but it's actually just as effective to soak a square of toilet paper and try it that way. You also don't have to rinse afterward, although doing a little clean up around your eyes certainly isn't a bad idea. We can't speak to whether it really makes lashes stronger, but it definitely does make them feel soft and healthy in a that a lot of drying, alcohol-based makeup removers don't.