Emma Stone Wore a Jennifer Behr Headband in Moscow: Get Her Pretty Look!
Get the Look: Emma Stone's Golden Chain Headband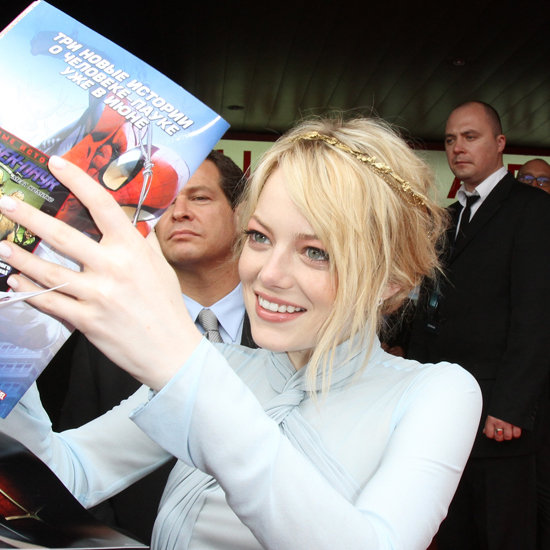 While on tour promoting her latest film, The Amazing Spider-Man, Emma Stone was spotted in a necklace-like headband that inspired true jewel envy. The Jennifer Behr delicate laurel leaf bandeaux laid lightly on top of her tousled waves, which were swept into an up 'do. Get a similar look by spritzing damp strands with a sea salt-infused beach spray, such as Bumble and Bumble Surf Spray ($44). Then scrunch your hair with your hands as you blow-dry to create a carefree effect like Emma's. After loosely tossing hair back into a messy bun, top the style off with a golden headpiece to add glamour to an otherwise casual style. Try this Made Swallow Head Band (approx $42), or add a pop of colour with this pink 10 Bell Twist Chain Headband ($12.95). Just be sure to secure your hair jewellery with bobby pins so it will stay put through any occasion.