Eva Longoria, Eva Mendes And January Jones Wearing Blue Eyeshadow
Who Had the Best Pop-of-Blue Eye Shadow Look This Week?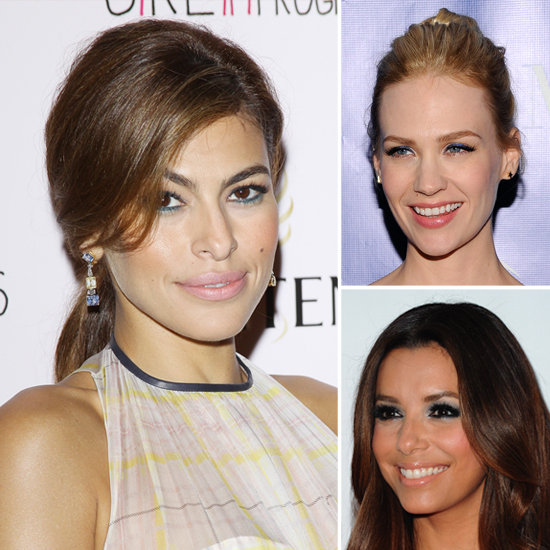 All-shades-of-the-rainbow eye makeup has been popular for several seasons now, but this week, stars were feeling rather blue in their colour choices. No frowny-faces here, though; this year's trendiest blue hue lends a sexy pop of colour without being overly in-your-face. Eva Mendes, for instance, opted for a hint of turquoise just under her lower lash lines. January Jones did a hint of silvery blue on her lids, while Eva Longoria tried a smoky version to accentuate her beautiful brown eyes. And now it's time to vote in this week's poll: Who wore blue best?