Fake Full, Larger Lips With 3 Products You Already Own
Fake Fuller, Larger Lips With 3 Products You Already Own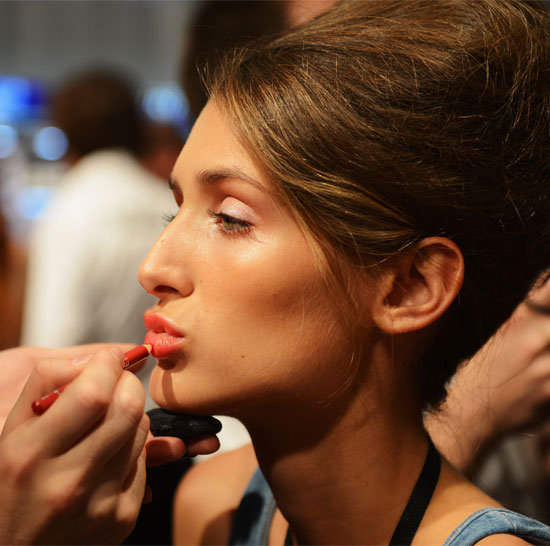 For times when big, full lips are desired, it's makeup to the rescue. Using three products that you probably already own — lip liner, lipstick, and lip gloss — you can get full, beautiful lips that Angelina Jolie herself would envy. Want to learn the tricks? Just keep reading for more.
Lighter colours make lips look larger, so start with soft-pink lip liner like Revlon ColorStay in Rose ($22.95). Sketch the outside of your lips along the ridge where your lips meet the rest of your face. The liner should sit a little bit above your natural lip line.
Blend the liner about halfway into your lips, leaving the large majority of your bottom lip liner-free.
Next, apply a lipstick in a similar colour to your liner on top. Maybelline SuperStay in Perpetual Peony ($15.16) is a close match. Apply this all over your lips, taking special care not to overapply.
Finally, take a light peach gloss, like MAC Lipglass in Pink Lemonade ($35). Dab it in the middle of your bottom lip, and swipe it along your Cupid's bow. This will attract light to the fullest parts of your lip, making them appear bigger.