Find Out How The Voice's Sarah De Bono Maintains Her Bright Red Hair
Flame-Haired Songstress: Everything You Need to Know About Sarah De Bono's Red Hair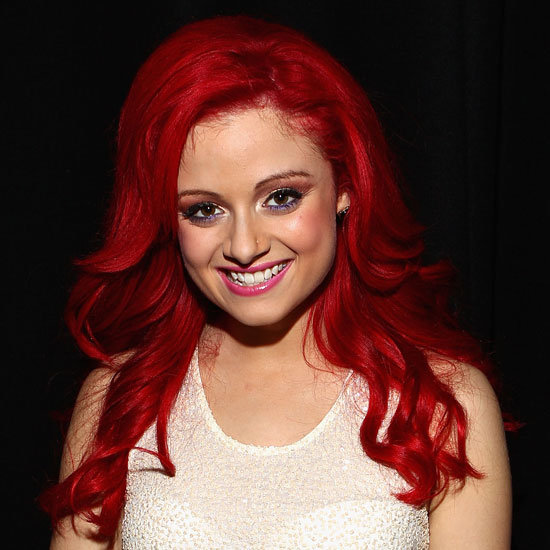 Sarah De Bono gave two amazing performances on the grand final of The Voice last night, one of them being her original song, "Beautiful", which is about being beautiful on the inside and not worrying about what's on the outside. Along with her colourful outfit choices, our eyes were once again locked on Sarah's bright red hair. We have to admit, we've been pretty curious about her flaming locks since the audition process — so we just had to investigate! Find out what Sarah says about her hair after the jump. In an interview for The Voice, Sarah revealed she decided to dye her hair after a trip to New York and time travelling solo in the US and New Zealand. The highlights:
"I got my tounge pierced and dyed my hair red the same day. I just needed a change in my life, everyone told me I shouldn't do it, but that just made me want to do it more. And now I'm so glad I did because it shows who I am, it's me."
"I just felt like I needed to move on to the next part of my life — you know when you go through something, and I've always loved crazy hair. And I believe if you want to do something you should do it. Don't live life with regrets."
"[The hairdresser] didn't want to risk it in case it made the hair break, or fall out. I went on YouTube and watched tutorials and found Magic Contrast by L'Oreal.
And when PopSugar interviewed Sarah last week, we found out how she maintains such a vibrant shade of red:
"I have been dyeing my hair a lot lately just because there has been so much focus on hair and makeup. In general, before The Voice, I did it every three or four weeks. I love my hair and it doesn't take that long to dye. I do it all myself — I cut and dye my own hair. You can't blame anyone else but you always get the result you want."