How to Make a Light Foundation Work on Any Skin Tone
Too-Light Foundation? There's a Fix For That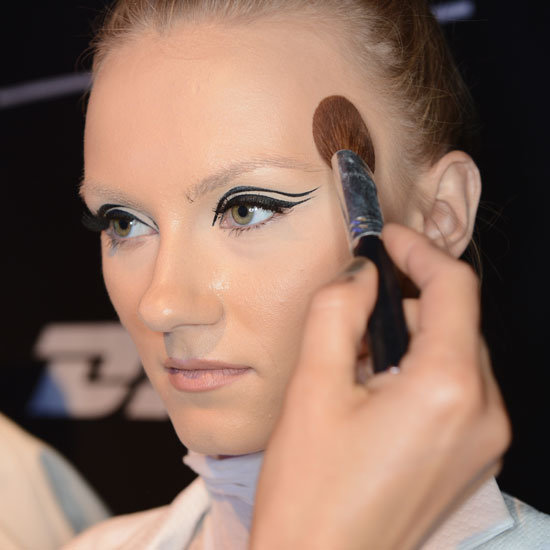 In the makeup world, there are few things worse than discovering you've purchased a too-light foundation shade. But before you palm it off to a fair-skinned friend or head back to try and get a refund, make your mismatched makeup work for you. Here's how:
If your foundation is too light:
Use it as a highlighter: For a non-shimmery take on a highlighter, apply your light-toned foundation to the middle of the nose to elongate, on the upper cheeks to add brightness, or on the top of the Cupid's bow to lend definition. On the eyes, use it on the inner corners and under the eyebrows for an instant lift.
Rev it up: Intensify a too-light shade by mixing in a bit of bronzer (whether it's gel or powder). Or, if you're feeling artistic, blend it with a darker shade of foundation for a completely customised palette.
Save it for another season: Skin can lighten and darken depending on season, so use that to your advantage. When well blended, a lighter foundation shade in Winter might just match your complexion perfectly. Still off? Apply it with a wet sponge to blur its paleness.
Recognise the power of powder: If the shade is only slightly too light, then still wear it as normal, but consider layering a darker powder on top. Or just add a bit of bronzer as a finishing step, targeting the cheeks, nose, forehead, and chin.