Interview With Diane von Furstenberg About Beauty
Diane von Furstenberg on Beauty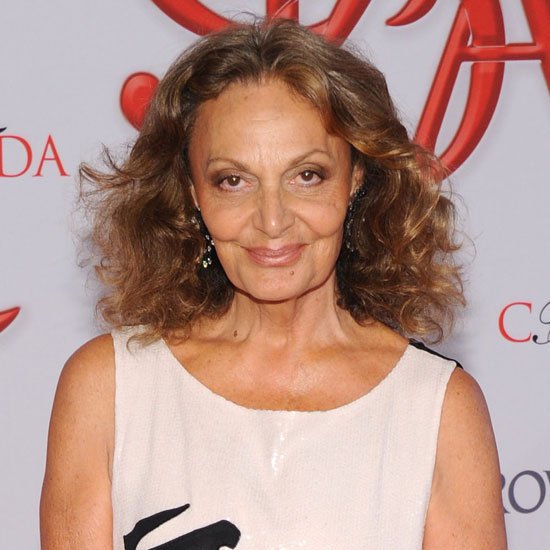 The iconic and graceful designer Diane von Furstenberg was in Sydney yesterday for her Palazzo Spring 2013 collection showing in the Sky Lobby in Westfield. Best-known for inventing the wrap dress, she is also a lover of beauty and even released a beauty book back in the '70s called: Diane von Furstenberg's Book of Beauty: How to Become a More Attractive, Confident and Sensual Woman. Amazing. We sat down with her prior to last night's show to talk about her beauty tips and they are, as you'd expect, well-edited and timeless. Keep reading.
If you could use one beauty product for the rest of your life, what would it be?
"I would say water!"
What's the best beauty advice you could give to young women?
"Have a good relationship with yourself."
And your best beauty secret?
"Henna with my hair."
Sigh. We also caught up with Redken hair director, Jon Pulitano, along with senior artist at Mac Cosmetics, Nicole Thompson, who talked us through the hair and beauty look for last night's runway presentation. An exact replica of Diane's New York show, it was all about creamy, contoured faces and natural hair.
"You need to get in there with your fingers," said Nicole. "Get in there with the thumbs to do the contouring and use the finger to press the cream over the lid as well."
The hero products included Mac Pro Sculpting Cream ($41) and  their beauty balm.
Jon called the hair an undone blow-dry. "It's not really beachy hair. Although it's quite natural, it's still got a polish to it. We used the Redken Rootful ($22.45) first to create body in the hair, [we] put that in dry hair."