January Jones' Makeup at Metropolitan Opera's Premiere of Manon
January Jones' Lavender Look: Love It or Leave It?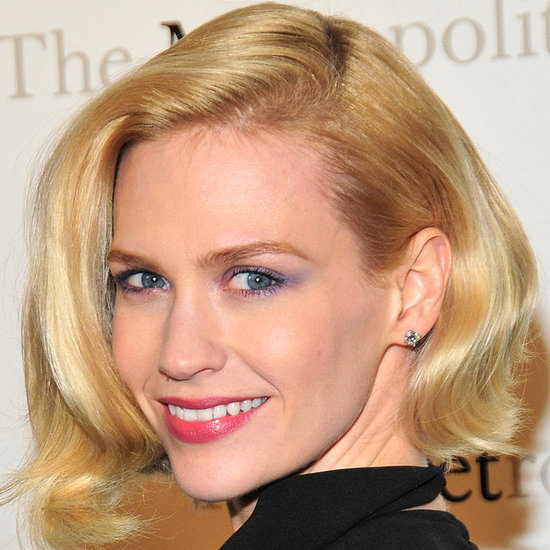 While most of the stars at the Metropolitan Opera's premiere of Manon opted for green shadow, January Jones chose to go it alone and buck the trend. The Mad Men star was all kitted out in a black silk and with such a dark, atmospheric ensemble, January's makeup artist tried to lighten the palette up a bit using lavender shadow which rimmed the upper and lower lash lines before being extended out into a wing. Do sweet colours like these work as dramatic winged eyeliner?