Ken Paves Talks The X Factor, Hair Trends and More
Ken Paves Talks Bad Hair Trends, Christmas Styles and More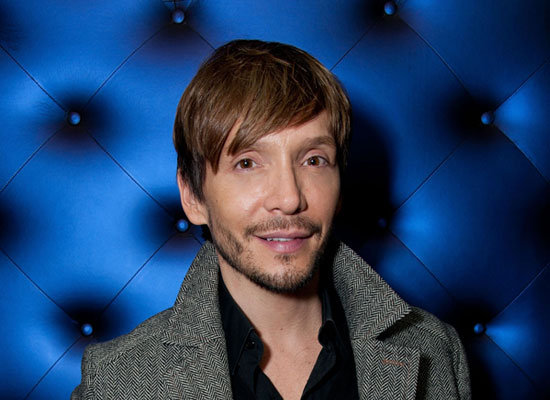 As part of the style team on The X Factor US, hairstylist Ken Paves is charged with creating a wide array of hairstyles for each of the contestants. And when he's not working on the show, Ken keeps more than busy working on charitable endeavours, styling his celebrity clientele and backing his Hairdo clip-in extensions. Ken is in one of the busiest times of his life right now, but he's loving every minute. We caught up with him to talk about the show, festive hairstyles and the one hair trend he'll be glad to see the back of. Read on for the full interview now.
What's the best part about working on The X Factor? The best part for me has truly been to support these incredible artists and help them see a $5 million artist when they look in the mirror. I also love that Simon Cowell and The X Factor have given me a huge stage to celebrate such diverse beauty. Everyone in the world can relate to someone that has performed on this stage. I love that [contestant] Rachel Crow has become a beauty role model for young girls and women alike who thought before that a "hair makeover" meant straightening her amazing curls. We made them bigger and bigger. Kinky has conquered!
What are some examples of some of your biggest challenges and/or most memorable moments working on the show thus far? This is a live show, so the timing. When we started, we had 32 people to get ready for a live show and had to share them with rehearsals, wardrobe, vocals, makeup, and their mentors. We had 20 minutes for each contestant to make them look like a $5 million star. Even now that we are down to four, we have two looks with them, two songs, two rehearsals, two everything.
How is styling for TV different than styling at the salon or for the red carpet? The energy here is crazy. This is like getting someone ready for the Grammys, but on steroids, because I am not just getting one performer ready, I am getting them all ready. I love it. It's like nothing I've ever done before. I am like a bear come Friday. I sleep!
What are some easy, festive hairstyles for Christmas and what are your tips for getting them? I think the holidays are like The X Factor stage: look like a star, make the holidays your stage and celebrate what makes you individual. Stand out in the crowd. Just make it look luxurious and expensive.
What hair trend do you hope never comes back in style again? Tinsel in the hair! I hope everyone gets it out of their system this holiday and then we can bid it good riddance after the new year.