Party Hair and Makeup Ideas
12 Days of Christmas Beauty Inspiration: Emma Roberts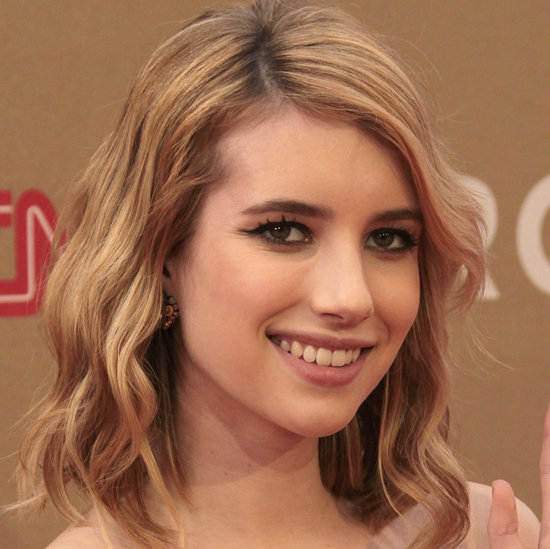 It's 12 days until Christmas. Which means 12 days of some serious, hardcore social butterflying as you drift from party to party in an attempt to see everyone before the break. It's tough, but you can do it. And you can look fabulous while you do with our 12 Days of Christmas Beauty Inspiration posts — a daily how-to post featuring a new look for you to try that night. Handy, huh? Today we're getting inspired by Emma Roberts and her winged liner and waves combo from the CNN Heroes: An All-Star Tribute event this week. Get the look now!
HAIR: If you've got wavy hair this is a really easy look for you to recreate. Simply apply a wave-enhancing styling product, such as Living Proof No Frizz Wave Shaping Spray ($39), to damp hair and let the natural texture come through sans the frizziness. If your hair is straight you'll need to put some waves throughout the mid-to-ends using a small barrelled curling tong. Don't worry about being too precise with sectioning — this whole look is quite undone and relaxed.
MAKEUP: The hardest part of this makeup look to get right is the winged liner. But that's where felt tip liners, such as Bourjois Felt Tip Liner Ultra Black ($24), come in. The precision point tip allows you to control the line and it really is as easy as drawing a line with a felt tip on paper. Too easy! Finish with a couple of coats of black mascara, fill in your brows with powder (tip: use a dark brown eyeshadow if you don't have a brow set to hand) and NARS Velvet Matte Lip Pencil in Sex Machine ($45).