Which Hair Colour Do You Prefer on Anne Hathaway?
Love & Other Colours: Which Hair Hue Do You Prefer on Anne?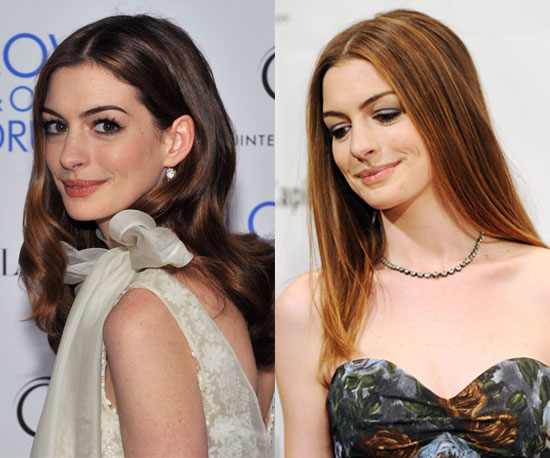 Anne Hathaway's career has never been hotter — she spends most of her time with a naked Jake Gyllenhaal in her latest movie, Love & Other Drugs; jealous, us? YES — and neither has her beauty look. We've seen her do the promo tour with her enviable super-shiny espresso locks styled to perfection but at IFP's 20th Annual Gotham Independent Film Awards in NYC earlier this week, she switched it up with a lighter look. She wore her new reddish-caramel strands straight with some movement in the ends. But the million dollar question on our lips is: which colour does she wear best? I gotta say I prefer her chocolate colour. You?