Which Red Carpet Look Do You Prefer on Sucker Punch Star Jamie Chung?
Sucker Punch Style: Which Look Do You Prefer on Jamie Chung?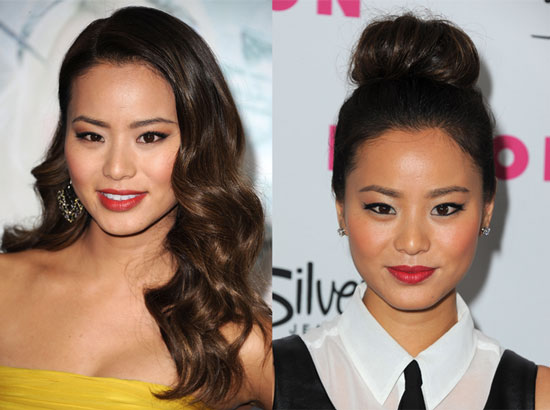 As one of the kick-ass stars of Sucker Punch, Jamie Chung has been making her debut on many a red carpet. Earlier this week at the film's Los Angeles premiere, Jamie went for glamorous, retro-inspired waves, soft eyeliner and red lips. She switched it up for a Nylon magazine event, opting for a sleek top-knot, cat-eye liner and a deeper, more sophisticated red lip. Both are gorgeous looks but do you have a favourite?