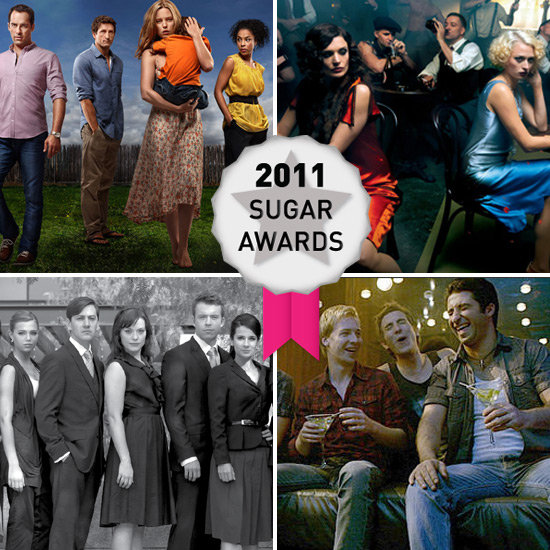 Today we're kicking off our 2011 Sugar Awards, where we're taking a look at the celebrity and entertainment highlights of 2011 and handing it over to you to cast your vote for what is best of the best. With lots of us spending time in front of the small screen, we're starting with one of our favourite categories: TV. More specifically, Australian TV. 2011 saw the introduction of lots of new shows, but among the standouts were The Slap (ABC1), Underbelly: Razor (Nine), Crownies (ABC1) and perennial favourite Packed to the Rafters (Seven). So many different stories were explored, from every day family dramas to Sydney gangs in the 1920s. Of these four shows, which was your favourite?
This poll is now closed.
Photos courtesy of ABC1, Channel Seven and Channel Nine
popsugar poll
2011 Sugar Awards: Vote For the Best Australian TV Show!
The Slap
35%
Underbelly: Razor
23%
Crownies
19%
Packed to the Rafters
24%