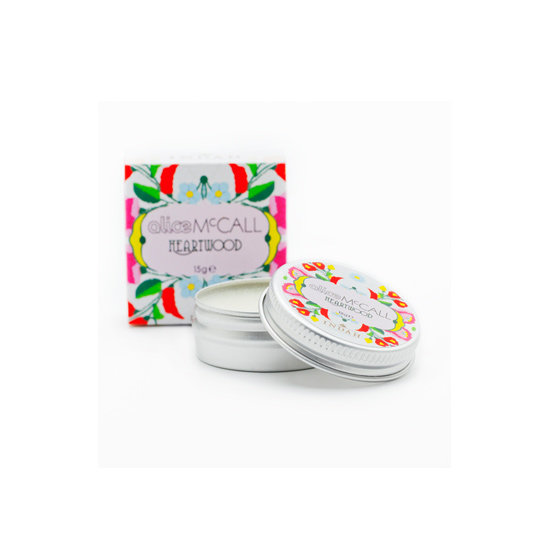 There's nothing quite like solid perfume in a tin. The perfect addition to your handbag for those moments when you need to (or just want to) smell delicious. Our favourite model-turned-aromatherapist, Indah's Teisha Lowry, has collaborated with Australia designer Alice McCall to create Heartwood ($39). Inspired by Alice's beautiful Babooshka Spring Summer 2012-13 cruise collection, Heartwood is a mix of the designer's favourite scents — tuberose, rose and Australian sandalwood. Divine.
"There's no truer way to express oneself than through your very own scent, and I have to intimately get to know a person before I capture the very essence of them in a jar," says Teisha of her time spent with Alice in Bali. "Signature scents become our own personal geography . . . nothing is more memorable than a smell. Heartwood truly captures some of the intimate memories held close to Alice's heart."
Don't you just want to melt and then put the contents of this little tin behind your ears, knees and elbows? Available from tomorrow at all Alice McCall boutiques and online over at Indah.