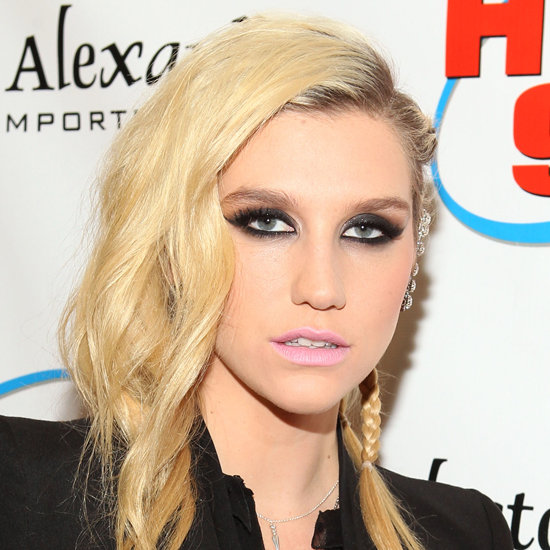 Ke$ha has seriously been stepping up her glam game lately, but she still manages to keep one foot in her rocker roots. How does she do this so well? By mixing and matching her makeup. Her frosted pink lipstick is the perfect mix of girlie and punk, mainly because of its unique colour. More punk than prissy, this bright soft pink is finished off with a frosted sheen, giving it just the right amount of bad-girl vibe while still being accessible.
Mac Cosmetics Sheen Sumpreme Lipglass in  Almond Blossom
($20) swooped over your lightest pink colour will deliver an on-point sheen.
The songstress keeps her tough-girl image in tact, though. By pairing such a poppy shade with her signature smoky black metallic eye, the girlish and rocker looks mesh and balance without being overpowering. Add a faux undercut style, with the help of two tight braids, and Ke$ha's party-perfect look is complete. No smeared makeup required.