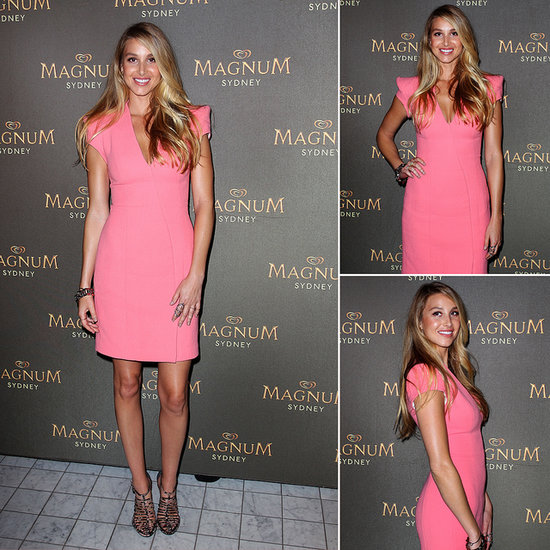 Whitney Port's no stranger to Australia, having visited recently to launch her clothing label at MBFWA and debut her collaboration for Sportsgirl, but it was the lure of ice cream that brought her to our shores this time around. Partnering with Magnum to launch with Magnum Sydney Pleasure Store, Whitney stepped out in a pink Carl Kapp dress last night to help create custom ice creams in the pop-up concept store. We took the opportunity to quiz the designer on Australian style, upcoming trends and her favourite red carpet look. Read on!
POPSUGAR Fashion: You seem to have an affinity with Australian labels, initially doing a line with Sportsgirl and now Cooper St. What is it about the Aussie chain stores that appeals to your aesthetic?
Whitney Port: I just think it's really easy to dress on-trend and be unique while not having to spend a lot of money. I think the Australian high street stores do a really good job of designing for that kind of demographic. I'm slowly but surely trying to get my line out here — right now we sell it on my website and it ships internationally, so people can get it here, but hopefully sooner than later we'll see it out here.
PF: What would be the one item that's on high rotation in your wardrobe right now?
Whitney: I have this pair of Reiss zebra booties that I wear a lot with everything.