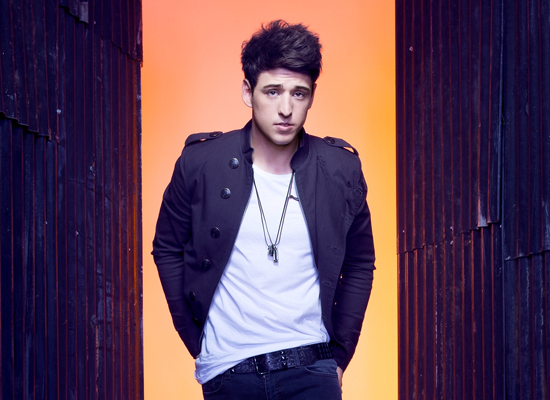 Taylor Henderson may have come second to Dami Im on this year's series of The X Factor, but you only need to look at his recent achievements to know that it hasn't been detrimental to his music career at all. Since finishing the show, he has released his winner's single "Borrow My Heart," which topped the ARIA charts, gone on tour with the top five, and recorded his self-titled debut album, which drops today and features full-length versions of his most memorable performances from the series. We got on the phone with Taylor on Wednesday in the middle of The X Factor Live tour to get the scoop on the most interesting fan experiences he's had (hint: he said "raunchy messages"), his admiration for Ed Sheeran, and how he plans to spend his Christmas and Summer break.
POPSUGAR Australia: How is The X Factor tour going?
Taylor Henderson: It's going good so far! So we've done our third show and doing our fourth tomorrow. It's going quick, but man, the crowd especially, and everyone who's been coming . . . The people can come and watch, but there's nothing better than when we can interact with them. That's the great thing about the tour: we're performing our hearts out, and we want people to get to know us. On The X Factor, we got very nervous, and after you finished a song you had to sit there, and you either get praised or grilled. So it's good to finish a song and just have people cheering you on.
PS: How do you like the touring experience?
TH: I know some of the songs might be similar, but at the end of the day every show is always different — there's something that changes, or we might chuck something in, or bring in a surprise singer; Omar [Dean] was there last night. We're doing what we love, and I've been really enjoying it. I'm really excited.
More from Taylor when you keep reading.